First Lawn Cutting of the Year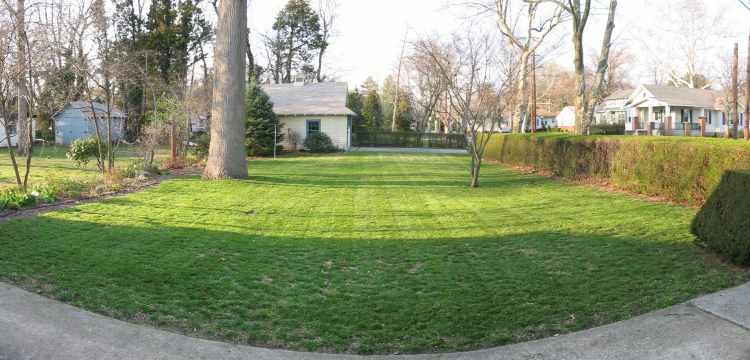 I cut the grass for the first time Friday night. I put the mower blade on the grinder and put a fine edge on it. When I sharpen a mower blade, you can almost shave with it. I find it really improves the cutting. The mower even SOUNDS different when cutting the grass with a razor sharp blade on it.
Then I lowered the mower as low as it would go and went over the whole yard. That was some work as the yard has some small bumps here and there left over from the freezing and thawing cycles though the winter.
You can see I have some sparse vegetation near the driveway. I'm going to have to wait for this fall to over-seed that area. I put down fertilizer today as they are predicting rain for tomorrow and Monday. In another week, I'll be putting down my crab grass preventer.
The picture above was taken with my Canon PowerShot A60. It is three shots stitched together. There is a big circular thermometer on the tree. I used Paint Shop Pro to take remove it.
Posted by Ted at April 10, 2004 9:17 PM