Friday, September 19, 2014

Friday Flower Bloggin'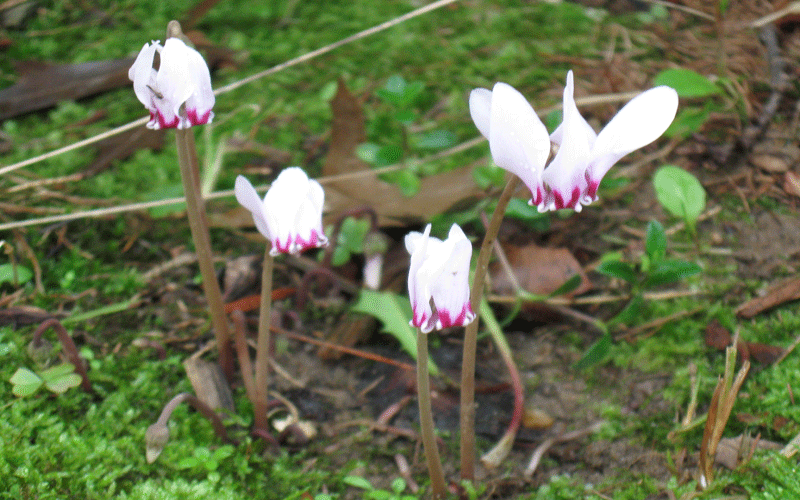 My cyclamen is blooming. The flowers come up first and the leaves come up later and stay until next summer. It is a nice fall bloomer.
I had a busy week. Choral practice started for our Christmas program and choir practice has started. I had a finance meeting at the church on Monday. I have been doing a lot of weeding; I'm getting my shrubs and plants ready for winter. Have much more to do. I miss my morning walks. Alice drives a school bus and has a very busy schedule this year. She has the kindergarten kids so has to pick them up at noon and then go back to get the middle and high school at 2:30 and then the elementary kids at 3:30. She starts to pick them up at 7:00 and 8:00. It makes for a long day. One of the drivers is in the hospital and the others have to cover for him.
News from the Vorlon Wife.
Monday, September 15, 2014
Friday, September 12, 2014
Monday, September 8, 2014
Sunday, September 7, 2014
Friday, September 5, 2014
Wednesday, September 3, 2014
Tuesday, September 2, 2014
Monday, September 1, 2014
Sunday, August 31, 2014
Friday, August 29, 2014
Wednesday, August 27, 2014
Sunday, August 24, 2014
Friday, August 22, 2014
Sunday, August 17, 2014
Friday, August 15, 2014
Wednesday, August 13, 2014
Sunday, August 10, 2014
Friday, August 8, 2014
Monday, August 4, 2014
Sunday, August 3, 2014