Steeple Chasin'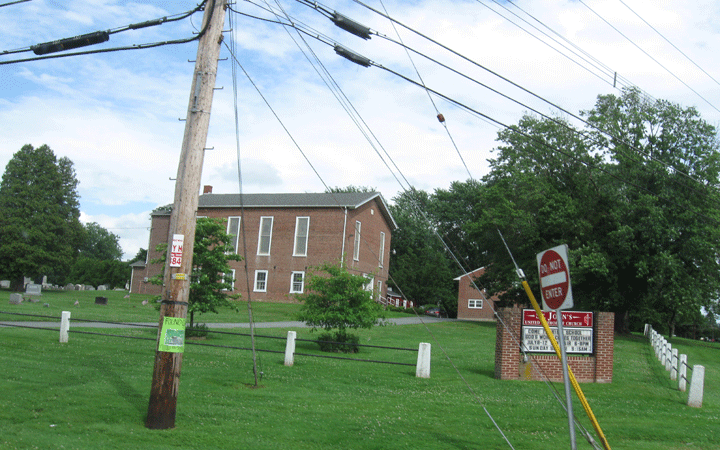 St. John's Methodist Church. I believe this church is near North East, MD. It was among photos I took while visiting my friend's who have a place on the North East River.
I'm still trying to get used to my new program. Resizing for the web is different than my old program. I hope I have it this time.
Yesterday, I weeded the section in front of my fence, painted the picnic benches, and the landscaping timbers in front of the flowerbed to keep cars from running over my flowers. I put marble chips in front of the timbers but will have to add more. It looks nice with the white marble against the redwood timbers and the flowers in front of the fence. I'll have to get a photo of that.
My friend, Marlene helped me carry the picnic table down to the patio. I want to paint the deck on both sides of the house. I hope I can get the back deck done before the awning comes. I should have gotten the awning to extend over my kitchen windows. The sun shinning in there is brutal and keeps the air conditioner running all day until around 8pn. Sometimes longer.
News from the Vorlon Wife.

Posted by tedkarol on 06/29/14 6:30 AM |
Link
|
Enter your comments here (2)