Steeple Chasin'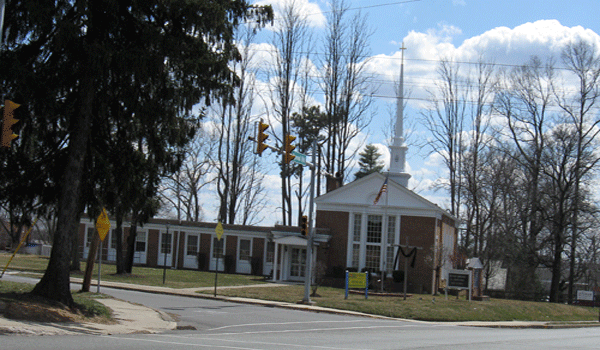 This is the Belmont Baptist Church. I don't remember where it is. I took it awhile ago.
I didn't do much yesterday. I did a load of wash, hung it out on the line and wondered what was dripping on me. The forecast was for partly cloudy. A cloud had moved in right over my house and it was raining. I took the clothes off the line and into the house. I was on my computer for awhile and then went to my neighbor's yard sale over at the Valero station. They had some nice things but I didn't need any. I need to get rid of my stuff not buy more. I always take a look to see if perhaps there is something that I have missing from my set of dishes or something I could use. I need some picture frames that are 4 feet x 8 feet. They are expensive to buy new so I keep on the look out for them.
I drove down the road to get some corn but the lady wasn't there. I thought that was odd so I went a little farther to see if there was another stand. It wasn't open either. I browsed in a little gift shop on the corner. They had some neat stuff but expensive. On the way back home, the lady had her farm stand open and I realized I had been too early. They needed time to pick the corn. I stopped in the Library to get a movie as it's suppose to rain today but the sun is shinning. Go figure. They predict sun and it rains and they predict rain and the sun is out.
I walked Sparky when I got home and we had the other half of my sub from Friday night. I had the corn for dinner.
News from the Vorlon Wife.
Posted by tedkarol on 07/27/14 11:21 AM |
Link
|
Enter your comments here (0)