Friday Flower Bloggin'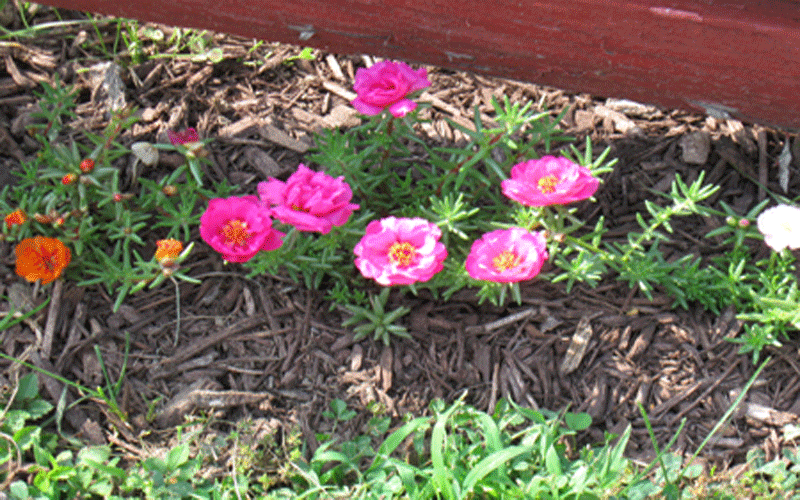 Portulacas are doing well and so are the hydrangeas. Juan came yesterday to look at the hot water heater. When the connection leaked, it ran down into the electrical system and scorched the insulation. The insulation was soaked and the electrical parts had some of the plastic melted. He was going to see if he could replace the parts but I wondered what other damage the water had done inside and we both agreed it would be wiser to get a new one. He got one a Lowe's last night and will put it in today after he gets home from work.
He has been extremely helpful to me. He works for a plumber, does farm work for a farmer and various odd jobs for the neighbors. His wife works as a maid for one of the Bed and Breakfast. They are good hardworking people and have two lovely children.
The awning people are coming tomorrow to do the installation. I will be glad to get my awning up and my house put back together. All the dishes and glasses from the china closet are on the kitchen table and counters.
I also did some church financial work yesterday. I had to cut a check for the roof repair and now we find that the bell tower is in terrible shape. It will need a lot of work. The workmen put the rope for ringing the bell up high so no one could reach it. We don't want to bell to come crashing down on anyone.
News from the Vorlon Wife.
Posted by tedkarol at July 11, 2014 8:32 AM