Friday Flower Bloggin'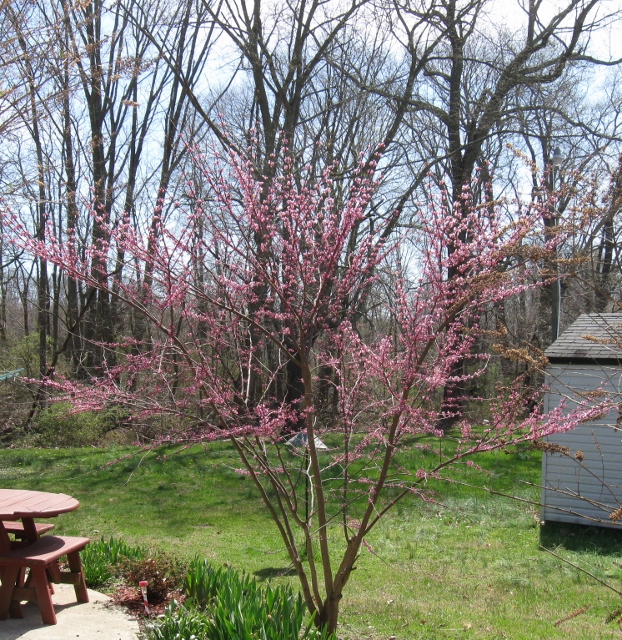 My beautiful little redbud tree. This one was found growing in the middle of my walkway a few years ago. It was about six inches tall so I moved it over to the west side near my patio. It had only a few blooms for a couple years and this year it is in full bloom. It creates some much needed shade on the west side. I brought some others from Vineland but they are still smaller than this one and have never bloomed. I think they have too much shade even though the redbuds in Vineland were in deep shade. Maybe they need some fertilizer.
Thursday night, we had a thunder storm. Sparky had gone to sleep in the bedroom and when he heard the thunder, came running out to me for comfort. He wasn't always afraid of thunder but a couple years ago, there was an extra loud clap on thunder in the middle of the night and he's been scared ever since.
News fro the Vorlon Wife.
Posted by tedkarol at April 22, 2017 6:28 AM