Tuesday, May 29, 2012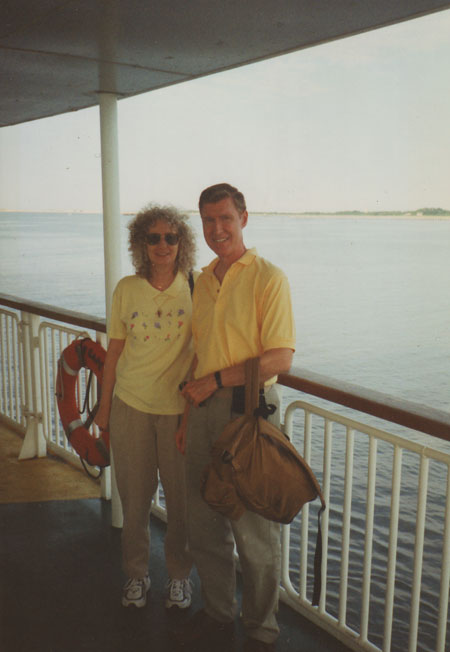 There we were, "On the Way to Cape May." We were on the Cape May Ferry. Today would have been our 41st anniversary.
I had a new front door put on today. The old one, had big gaps in it and you had to shove your body against it and lock the deadbolt or you would see light all around the gaps. So heat and air were going out the door. The storm door didn't fit properly either. It was one solid sheet of plexiglass without a screen. I got the door combo with the storm and screen. My neighbor who does construction work went with me to pick out the door and bring it home in his truck. He installed the door. I am happy with it but it only has a peep hole and no window. I would have like a window but this was the only one in my size. Mobile homes have smaller doors than regular houses. I will like being able to open the door and have the screen to get some cross ventilation. There is a double window near the door so light can come in. The window is a pain to open so the door will work out just fine.
I went food shopping this afternoon; we were out of everything.
News from the Vorlon Wife.
Posted by tedkarol on 05/29/12 9:39 PM |
Link
|
Enter your comments here (2)