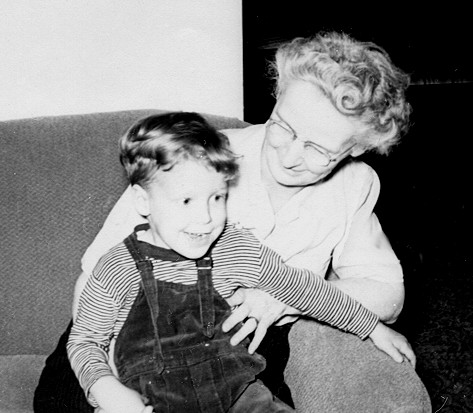 Remembering Ted on his birthday. I believe he is with his grandmother.
Last night, I felt there was a poor turnout at the Lenten Service. I know several people were sick but there is usually a large turnout at the Presbyterian Church. One year, they ran out of soup. Some of us had 4 bowls and there was a lot left.
Yesterday, I brought a cookie home from Bible study. I had it wrapped in a napkin and tucked into the pouch of my pocket book. When I got home, I put in on a chair and went into the kitchen. When I came back, Spark had my cookie out on the floor licking it. It was a peanut butter cookie and he loves peanut butter. I scolded him. He was so frightened, he didn't know what to do. I hardly ever scold him. He's very spoiled.
News from the Vorlon Wife.

Posted by tedkarol at March 3, 2016 6:19 AM