Spring has sprung!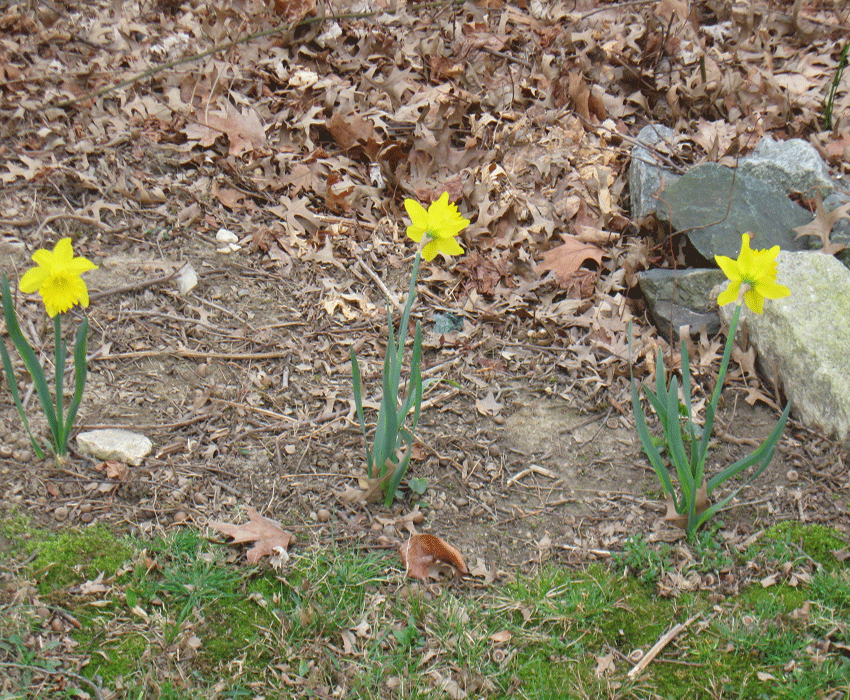 Yes, the daffodils are blooming along with the crocuses, snow drops and scrilla. My neighbor's star magnolia is blooming. When I drove past the nursery yesterday, I saw peach trees blooming in the middle of the nursery. At first I thought they were cherry trees but it's too early for them. Peach trees do bloom in March. It's a bit early. If we have a freeze, it will do them in. Yesterday, it was 80 degrees and it is 68 now.
The peepers are in full chorus at night.
We have our dress rehearsal for our concert tonight with concerts on Sunday and Tuesday.
News from the Vorlon Wife.
Posted by tedkarol on 03/11/16 4:42 PM |
Link
|
Enter your comments here (0)