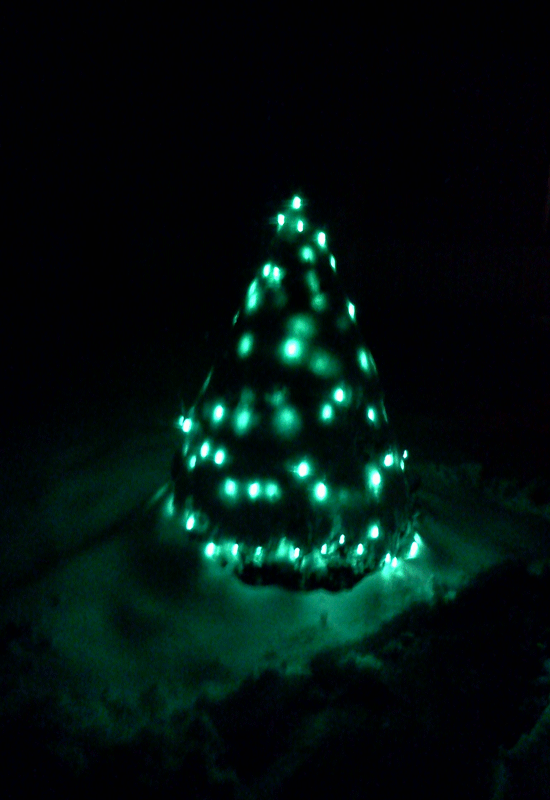 My Alberta Spruce tree decorated in green.

We had our 1st concert last night at the Calvert Nursing Home near Rising Sun, MD. It was just for the patients there. Today, I will be caroling around Chesapeake City from 2 to 5. I think it's for the Chamber of Commerce. I got an email saying they needed carolers.
News from the Vorlon Wife.

Posted by tedkarol at December 5, 2015 10:01 AM