Saturday, January 5, 2007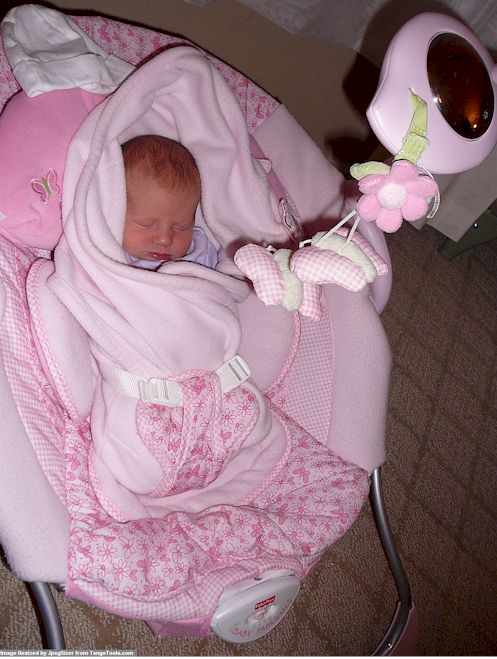 Our newest addition to the Orrell Family. My grand neice, Ryleigh Elizabeth Orrell. Born 12/18/2007. She is the daughter of Michelle and Rick Orrell, III.
I got a couple things done today. I changed the light bulbs in the outdoor front porch light fixture. They were last changed when Ted sister, brother=in=law and parents were here in November 2006. The bulbs lasted a little over a year and it is curious that both seem to go at once. This is good as they can be changed together and I don't have to take the fixture apart twice.
I was able to make copies of PA state taxes as I could go online, pull them up and print them. I haven't heard how my server is doing. I only hope the data has not been lost.
I watered the plants, changed the linens, and walked Danny. I fell asleep on the sofa watching Stargate. I did the same thing last night. I awoke to find it was over. It was not boring; I am just very tired.
Danny is ready to go out again.
News from the Vorlon Wife.
Posted by tedkarol at January 5, 2008 7:28 PM