Friday Flowerblogging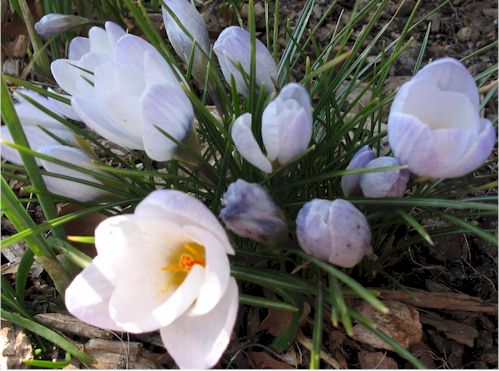 Ted's photo of early crocuses taken in 2005.
I'm not feeling too bad this morning. A sore and brused elbow and some aching muscles.
An inch of snow is on the ground out there this morning and still snowing. I don't know what the latest forcast. Last night it was 1-3 inches then changing to rain.
News from the Vorlon Wife.
Posted by tedkarol at February 22, 2008 5:54 AM