Friday Flowerblogging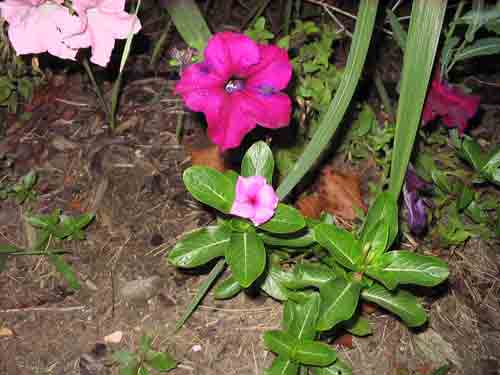 Petunia and Vinca blooming in the south flowerbed 08/02/08.
Traffic was snarling in some areas on the way home but I took the old Swedesboro Road and was able to avoid a couple bottlenecks. I have a big TO DO list for tomorrow so I'll cut this off for tonight.
News from the Vorlon Wife.
Posted by tedkarol at August 8, 2008 10:34 PM