Sunday, November 30, 2008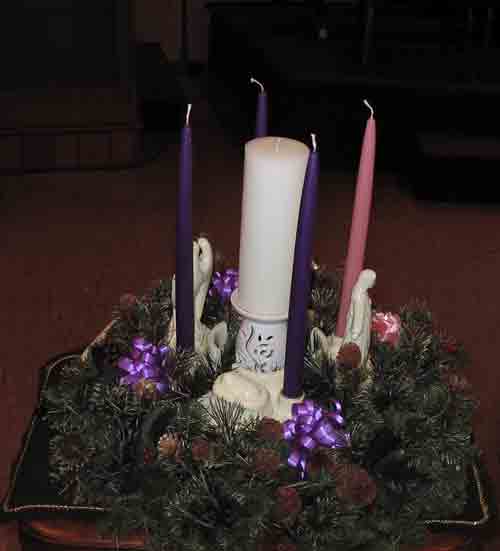 The Advent Wreath made by a friend of Emma Davis.
It rained all day today. I gave Danny a bath this morning. He is not a happy dog when he gets his bath. He doesn't like being wet. After church, I had lunch with my friends. I didn't get much done because I had to go out again at 5:00 to the hymn sing in Millville. Our church had no pastor so we share a pastor with the Millville Church. The Millville church has no one to play the pipe organ so our organist played and a group of us went to sing and listen to the pipe organ. The Millville people were happy to have someone play their organ.
News from the Vorlon Wife.
Posted by tedkarol at November 30, 2008 10:27 PM