Friday Flowerblogging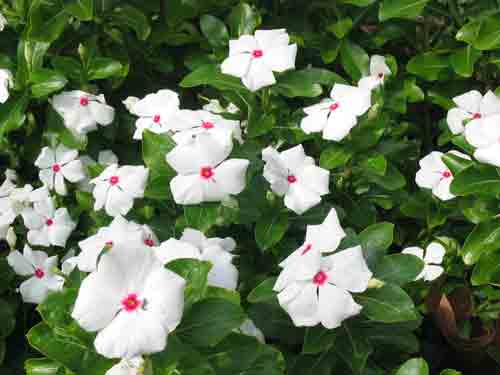 Pretty white vincas with red centers and green foliage. They look like Christmas colors but bloom in the summer. This photo was taken by Ted.
I finished decorating the tree this morning and got a third of my Christmas Cards done. Still have a little more decorating to do as the livingroom is sparcely decorated and doesn't look like Christmas. Of course, the stockings are hung. Santa will be putting a few things in Danny's stocking and I got some books at the library sale that will fill up my stocking.
News from the Vorlon Wife.
Posted by tedkarol at December 12, 2008 11:42 AM