Friday Flowerblogging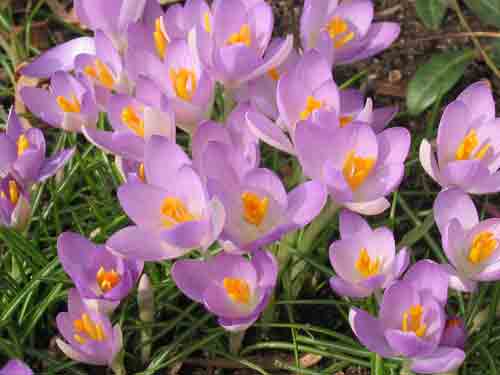 These pretty snow crocuses were taken by Ted on Feb. 17, 2006. The flowers are nowhere near blooming this year. The ground has thawed out but the season is weeks behind. On the other hand, maybe the flowers in 2006 were early.
I went to my seminar today and learned about the Medicare insurance. It is a very complicated thing. I thought Medicare was helpful to seniors but the savings are minimal and the benefits are less than an employer offers. NJ does not permit supplemental insurance so there is no coverage for all the co pays and out of pocket expenses.
Tonight, I have my movies from the library and my dinner is waiting.
News from the Vorlon Wife

Posted by tedkarol at February 13, 2009 5:13 PM