Steeplechasin'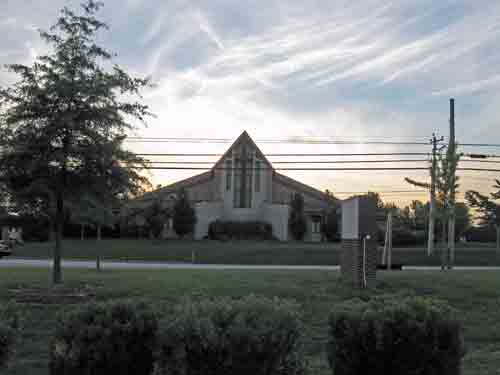 The is the Chestertown Presbyterian Church. It was across from the Kentucky Fried Chicken where I ate last week.
Yesterday I had a wonderful time with my Aunt Peg and cousins Rosemary and Carmsie and my brother, Don. They came to visit me and we had lunch at a waterfront restaurant in town. We sat a table next to the window looking out over the canal and marina. What a joy is was to spend time with them. I hadn't seen them for about 10 years. They had all moved and so had I so we didn't have each others addresses, phone numbers or emails. I found Carmsie on facebook. She had a photo of her mother for mother's day so I was able to find the right person.
We so much enjoyed our lunch and our time together. It was so good to renew our relationship.
News from the Vorlon Wife.
Posted by tedkarol at May 29, 2011 6:22 AM