Steeple Chasin'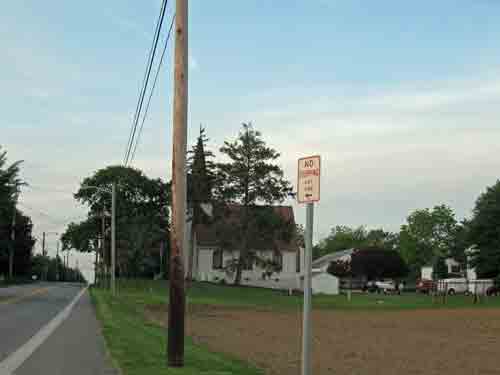 Old Episcopal Church on road between Cecilton and Chestertown, MD. This little church had its windows all boarded up. It's sad to see that.
I didn't do much yesterday. The roof was finished. My friend and neighbor, Marlene, and I went into town to look around at the sidewalk sales and the boats in the marina. I found a place to park not far from the marina but we had to walk about 3/4 mile to town. One boat in the marina was blaring loud, obnoxious music and the people on the boat were dancing and singing along with it. The lyrics contained four letter words that was broadcast for miles. The church band played praise music and guess which one got the complaint? Maybe they didn't hear the other. The church was at one side of town and the boat at the other.
I went to church today and as I was sitting there, I remembered I forgot to take the roller out of the end of my pony tale. I'm glad I remembered before I took up the offering. The would have been cute walking down the center isle with a blue roller hanging from my hair.
I had more bad news about my cousin's husband. They have given him 11 months to live. This is just so unbelievable. He was like Ted in that he was physically fit and ate well. He would make a juice drink in the blender like Ted did.
News from the Vorlon Wife.
Posted by tedkarol at June 26, 2011 10:46 AM