Barnstormin'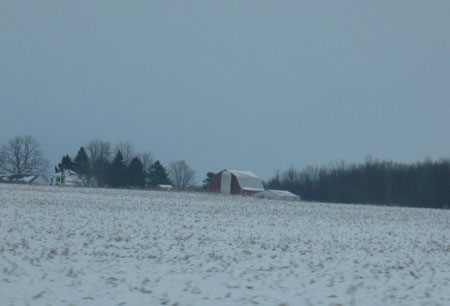 Michigan winter barn #5 taken last January.
I went to Bible Study this morning. This afternoon, I took some of the Christmas boxes out to the shed, rearranged some, and brought some more back in. I didn't do much else. I was on the computer for awhile. I got some more winter barns and a church ready to post. I'm going to have to take some more photos of churches. I keep forgetting my camera when I go out.
News from the Vorlon Wife.
Posted by tedkarol at January 11, 2012 10:29 PM