Friday Flower Bloggin'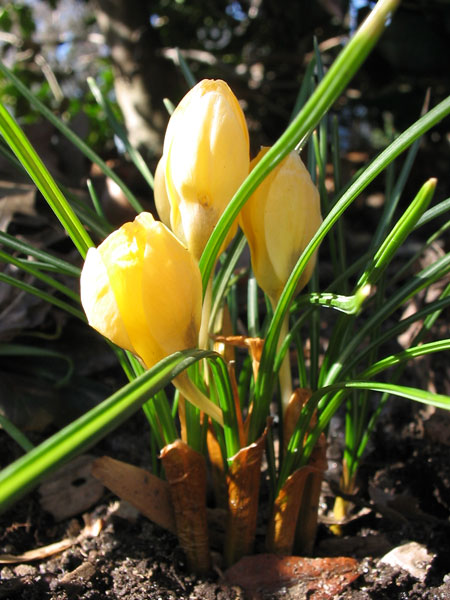 No they are not blooming yet but I have a big yellow bud and as soon as the sun comes out, it will open. I saw the bud yesterday. It was a cloudy day and today it has been pouring rain. Danny is hiding under the bed. The sun is supposed to come out around noon; it looks like it's starting to clear up now. The photo of the crocus was taken in of 2006 in Vineland. I don't know if Ted took it or if I did. I can't wait to see the pretty yellow flower. If feels like spring but it is still only January. We have to get through February and March and the weather can change rapidly. The temp. at 9am was 62 degrees. I couldn't believe my eyes. Now that the storm has passed through, it's down to 58.
News from the Vorlon Wife.
Posted by tedkarol at January 27, 2012 10:41 AM