Friday Flower Bloggin'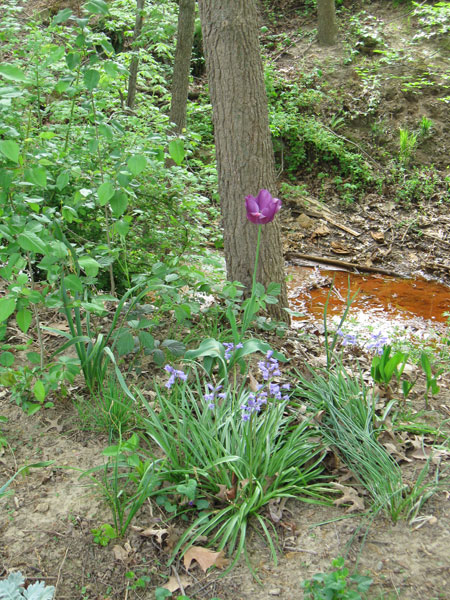 My purple tulip and wood hyacinths that I brought from Vineland. They look lovely in the back yard bordering the woods and stream. The tulip has been blooming since March. I thought I had brougt more tulips from Vineland but this is the only one out back and I have some red ones out front by the fence. I do have some leaves that came up here and there but did not bloom. I guess I'll have to relocte them.
News from the Vorlon Wife.
Posted by tedkarol at April 27, 2012 6:25 AM