Steeplechasin'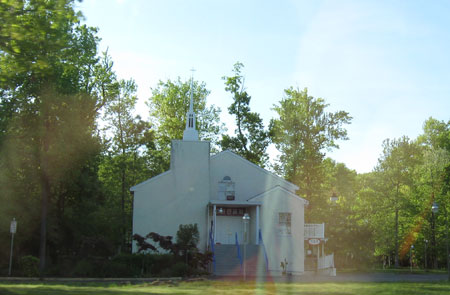 A little church along route 202 in Delaware.
I got some more of the deck stained yesterday. I did three sides of the spindles on the norh end of the deck and about half of the lattice work on that end. I hate painting lattice. The lawn equipment repair man brought back my mower so I'll be cutting grass today or tomorrow. My grass seed is growing nicely but I think I'll throw some more seed down. I also need to throw some seed on the ground where the old storm door was lying. The sun killed the grass underneath it. It was only there for an hour or so. My Stella d'Ora Lillies are in full bloom. They look lovely. I hope they bloom all summer. I may get some more and put along the sidewalk.
News from the Vorlon Wife.
Posted by tedkarol at June 3, 2012 6:07 AM