Friday Flower Bloggin'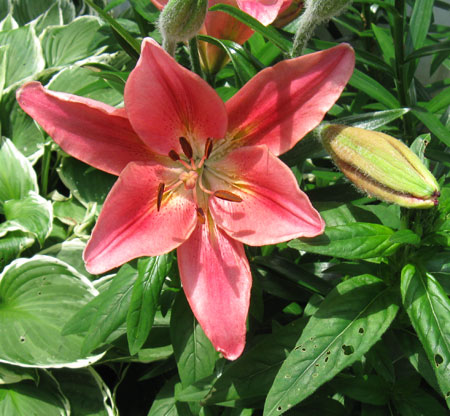 My pink asian lilies are looking beautiful. My brother gave me this as a potted plant one Easter many years ago. It did well in Vineland and it is doing even better here.
I started staining the deck early this morning. I got the large flat rails done and also the steps. I ran around to the front and stained the wood that was used to extend the front entrance deck. I finished up a little after 12 noon, took Danny out and then had some lunch. I am beat.
News from the Vorlon Wife.
Posted by tedkarol at June 8, 2012 3:12 PM