Tuesday, June 26, 2012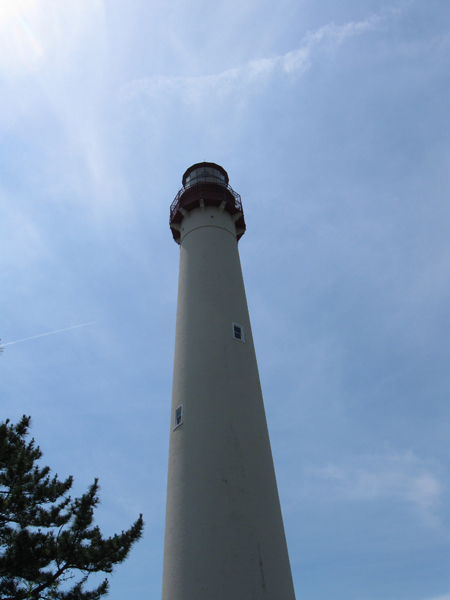 The Cape May Lighthouse. We climbed up to the top. The views are fantastic. I'll post them another time.
We got up early and took our walk down to the beach. The redwing blackbird was watching and came to dive bomb us. We waved our arms up in the air to shoo him off. We went back to the motel, showered and got ready to walk to the restaurant for breakfast. We packed up when we got back and left for Don's home. We unloaded Don's car and loaded mine. We were off to Middletown, DE to pick up Danny Boy. When Danny saw me, the attendant said it was the first time she saw Danny wag his tail. He must have been a sad dog wondering where I was and why I left him there. He followed me around all afternoon.
News from the Vorlon Wife.
Posted by tedkarol at June 26, 2012 9:05 PM