Friday Flower Bloggin'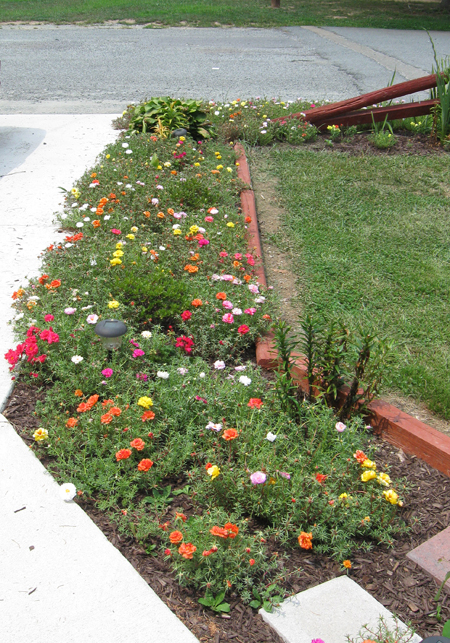 A splash of color along the east side of my driveway. The portulacas are beautiful. Most of these have reseeded themselves from last year. I planted some on the west side but they are not as thick. Next year, I will plant more. They hardly need any water and do very well.
I cut the grass this morning and was soaking wet with sweat. It was another hot day and no rain in the forecast. I took Danny out and kaboom! A clap of thunder sent him running back to the house. I was able to get my clothes in before the shower came.
News from the Vorlon Wife.
Posted by tedkarol at August 3, 2012 7:12 PM