Friday Flower Bloggin'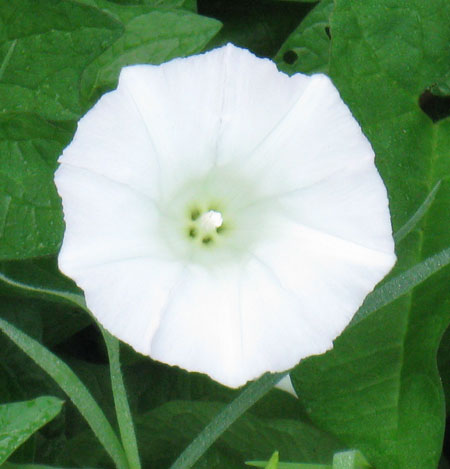 When I had the soil delivered for around my new sidewalk, it brought some weed seeds with it. I got a bumper crop of lamb's quarters, a grass the looked like a miniture corn, and morning glories everywhere. I pulled out all but one that I put up a trellis for.
The past few mornings have been weird as far as the weather goes. When I take Danny out around 7:30am, I can see fog at the tops of the trees but is clear around the houses and roadway. By the time we get back from our walk, the fog settles down to the ground and then takes a long time to burn off.
News from the Vorlon Wife.
Posted by tedkarol at September 14, 2012 8:34 AM