Steeplechasin'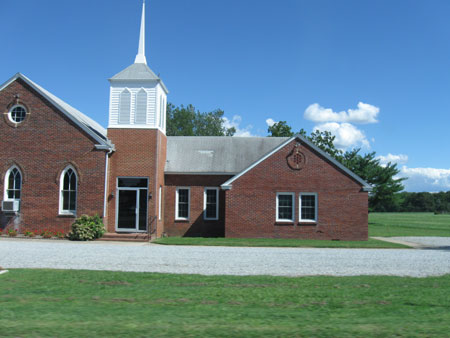 Church in Ocean City, MD. We passed while on our lighthouse trip last weekend.
I went to church this morning and then Sunday School. This afternoon, I went to my nephew, Rick's to celebrate my brother, Rick's birthday. Michelle made pasta, ravioli, meatballs and sausage served with a green salad. We had ice cream cake and a pumpkin cake for dessert.
News from the Vorlon Wife.
Posted by tedkarol at September 16, 2012 10:33 PM