Saturday, January 5, 2013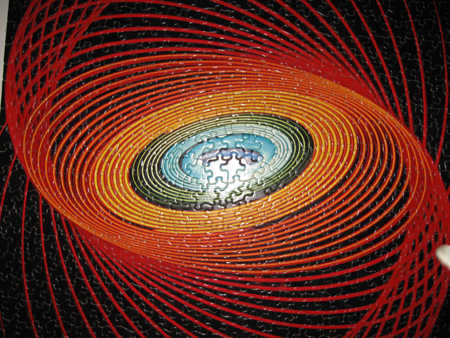 I finished my puzzle this morning. I went out for my walk around the block. It seems strange to walk without Danny. When I walk the short block on Bethel Road, I walk up on my neighbor, Bob's lawn so that cars going by won't think I'm walking into town. Bob told me to walk up on his lawn when I was walking Danny. The traffic on Bethel Road can be quite fast.
I went to the Library and got a couple DVD's and did a few chores. It was nice and sunny today and it lifted the spirits in contrast to the dark and gloom it had been. I went to a program at the Historical Society. It was on the Mason-Dixon Line. I live about a mile from the line with Delaware and it's about a 25 minute drive to the PA line. It was interesting that the train going from Philadelphia to Washington stopped after it crossed the Maryland state line that all the people of color had to move to the back of the train. It seems so hard to believe we had such a dark history in the "Land of the Free."
While I was at the Historical Society, my phone rang. I couldn't answer it as the program had begun and it was packed with people and I couldn't get out the isle without disturbing all the people. I called my niece after the program was over. Her mother in law was visiting and they were going to the Olive Garden. I was very near the Olive Garden so I met them there and had a nice dinner. When I got home, it was still early so I was able to watch the two DVD's and then the "Magnificent Seven" on Encore Westerns.
News from the Vorlon Wife.
Posted by tedkarol at January 6, 2013 6:39 AM