Steeple Chasin'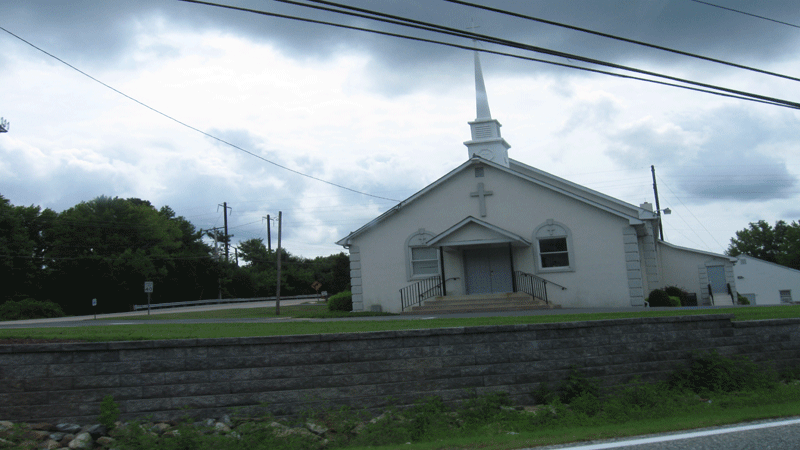 This little church is located along the road between North East, MD and Charlestown, MD. I didn't get the name as it is a drive by photo.
Yesterday, I went to Middletown, got some gas for $3.329 and then to Lowe's. My phone rang several times while driving down the road. I didn't answer it until I got to Lowes parking lot. I don't know who the first two were from . Someone wanted to donate things for the Church Bazaar in Nov. and I was the only person she could think of to open the church. The other call was from my niece inviting me to go out on their boat. When I got home, the lady who wanted to donate things called again and said she sold all her stuff at the yard sale so I didn't have to meet her at the church. I walked Sparky and threw my stuff in my beach bag and went to Cheryl's. We had a nice day out on the boat. Cheryl's cousin on her mother's side, anchored along side us and the children played in the sand on the beach. The air was cool so I decided not to go in the water. I should have laid down and let the boat rock me to sleep for a nice nap. I enjoyed watching the boats, ducks, and other birds along the river. Cheryl's mother-in-law was there, too. It was a beautiful day with low humidity and felt a little fall-like. The summer will soon be over. Sad to see it come to an end. The children start back to school this Thursday.
News from the Vorlon Wife.

Posted by tedkarol at August 17, 2014 7:42 AM