Steeple Chasin"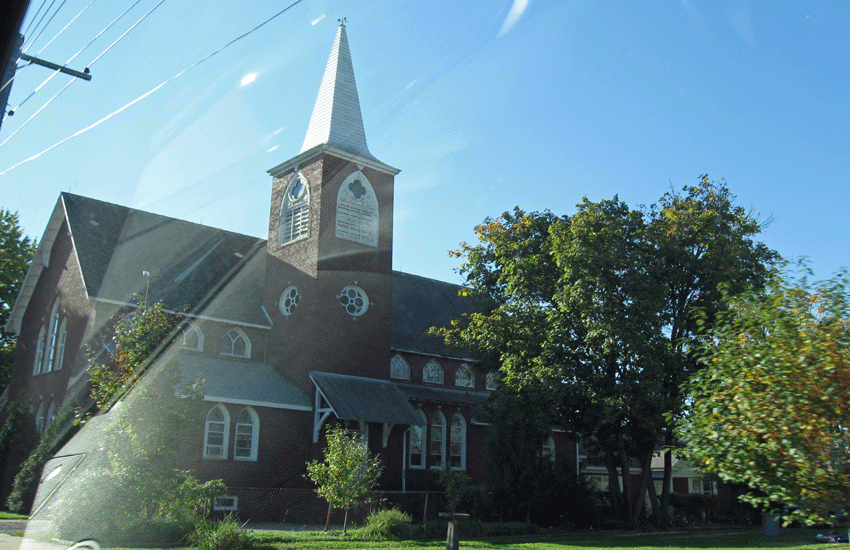 This church is located in or near Bridgeton, NJ. I took the photo when my brother and I were doing the NJ Lighthouse Challenge.
One of my dear friends, Ruth, is very ill and it is very serious. I have missed Ruth's comforting and encouraging comments on my blog. She has been an inspiration to both Ted and myself. I just wish I could do the same for her. I lift her up in my prayers and ask anyone out there to do the same. Since facebook, I no longer have many followers on my blog. At one time, Ted and I had many followers but now there are only 2 or 3.
News from the Vorlon Wife.
Posted by tedkarol at August 31, 2014 11:32 AM