It's Throw-back-Thursday. Here we have Ted, Grandfather Cutler, Kathy, Grandmother Cutler and Tom. Also with dog, Jack.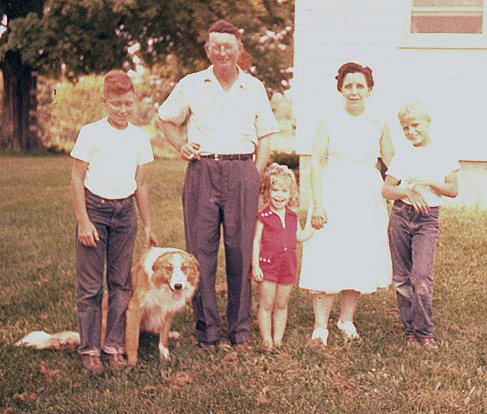 Today, I am going with my friend, Alice to her doctor in Belair, MD and this evening, I will be singing with my church friends at the National Day of Prayer. Due to the lousy weather, it will be held at Trinity UMC. It is an ecumenical event and was scheduled for outdoors in the park.
News from the Vorlon Wife.
Posted by tedkarol at May 5, 2016 12:27 PM