Wednesday, September 7, 2011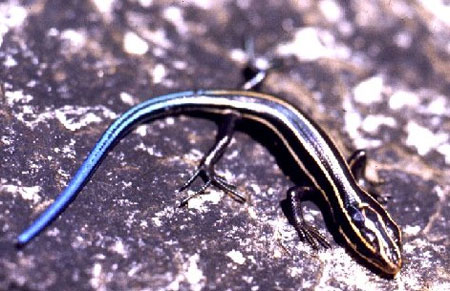 The Blue-tailed Skink visited my yard the other day. At first I thought he was a snake crawling through the grass with a bright blue tail. I followed him and saw he had little legs like a salamander. I had never seen one of these before. I looked him up and found he was a skink.
I went to my Bible Study group this morning and didn't do much else all day. It was another gloomy and rainy day. This evening, I went to Cheryl and Ed's for dinner. Ed made chicken almondine, broccoli, and sweet potatoes. They were execellent.
News from the Vorlon Wife.
Posted by tedkarol at September 7, 2011 10:20 PM