Friday Flower Bloggin'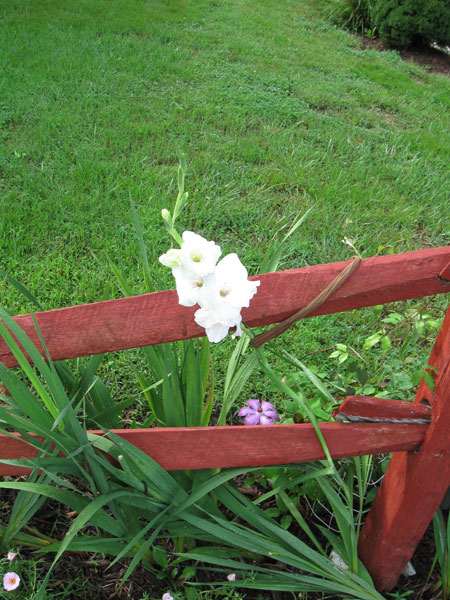 A beautiful white gladiola is blooming this morning along with a late blooming on the clementis.
The blue tailied skink posted yesterday is actually an immature five striped skink. Although brightly colored critters are generally poisonous, this guy is not. My niece's husband used to catch them as a kid.
The rain has raised havoc across the northeast with almost every river and stream flowing over its banks. I am not affected by this but some friends from church with waterfront properties may be. The Conowingo Dam is opening all 50 flood gates letting the water from the Susquehanna flood the towns downstream. There are large trees floating down the river into the Chesapeake which may crash into boats and docks.
It is another dreary, drizzly day today. Very depressing.
News from the Vorlon Wife.
Posted by tedkarol at September 9, 2011 9:59 AM