Friday Flower Bloggin'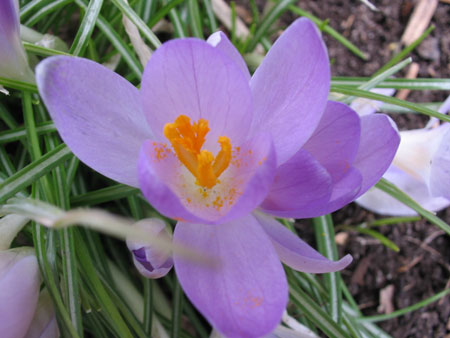 "If winter comes, can spring be far behind?" P.B. Shelley, English Poet.
One of Ted's photos taken in March of 2005.
Yesterday was a busy day. Exercise class at 9am, help prepare fellowship dinner at 3:30, Yoga class at 5pm, gobble dinner at 6:15, clean up church kitchen after dinner, Bible study at 6:30, choir at 7:30. I was so exhausted, I had to leave choir practice before it was over. I went home, took Danny out, got into my jammies and watched a DVD iof the Rockford Files in my bedroom. I needed the rest.
News from the Vorlon Wife.
Posted by tedkarol at January 20, 2012 8:04 AM