Wednesday, April 18, 2012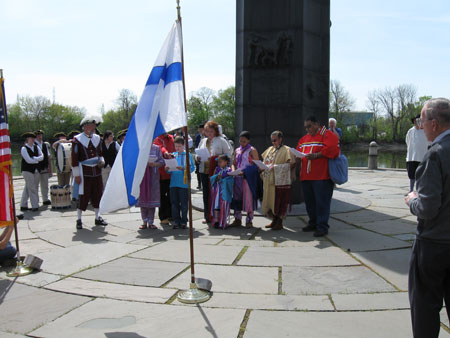 The ceremony of Colonial Swedes Day with the Lenape Indians who lived in the area. They had friendly relations with the colonists. My ancestor, Peter Gunnarson Rambo was an early Swedish Settler at Fort Christiana. He was a justice under Swedish rule, Dutch rule, and English rule. He was a friend of William Penn. He was one of the founders and Vestrymen of the Gloria Dei (Old Swedes) Church in Philadelphia.
News from the Vorlon Wife.
Posted by tedkarol at April 18, 2012 9:09 AM