Friday Flower Bloggin'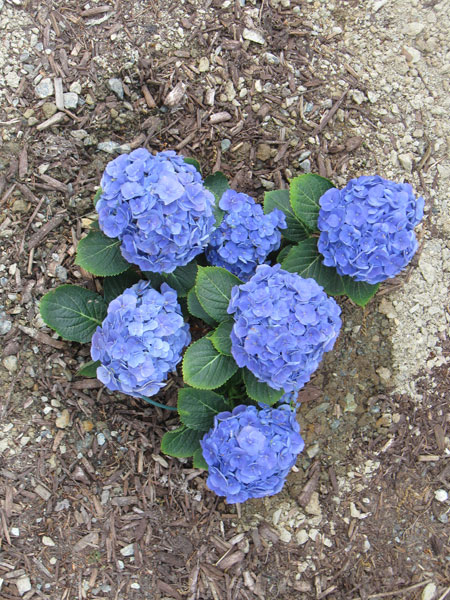 One of my new blue hydrangeas. I bought two for the front of the house.
I cut the grass this morning and spread the rest of the weed killer. It supposed to rain tomorrow night and Sunday. Erin got a job today and will start on Tuesday. I took her to dinner to celebrate. We went to Baker's Restaurant.
We came home and watched "Sherlock" on Masterpiece Mystery.
News from the Vorlon Wife.
Posted by tedkarol at April 20, 2012 9:36 PM