Friday Flower Bloggin'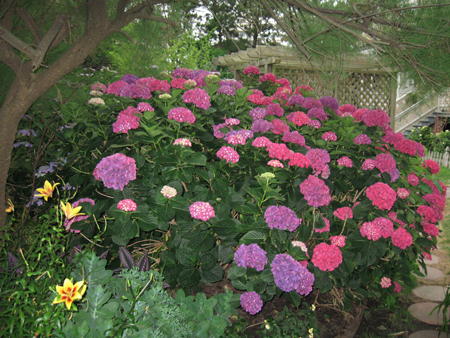 The gardens at Hereford Light in North Wildwood, NJ.
It's going to be another scortcher today. 100 degrees is predicted and worse for tomorrow. The heat index is to be 115.
I'lll either have to cut my grass at 7am or wait another week until it cools down. Janine, next door cut the west side as she was doing her daughter's and there is just a little bit of mine that adjoins. I need to do the lawn between my house and Janine's. I weeded yesterday morning. My flowerbeds on the west side were full of zoia grass and some kind of grass that looks like a corn stalk. It took me all morning and I had to stop when the sun got over the trees.
Time to get moving.
News from the Vorlon Wife.
Posted by tedkarol at July 6, 2012 5:28 AM