Monday, February 24, 2014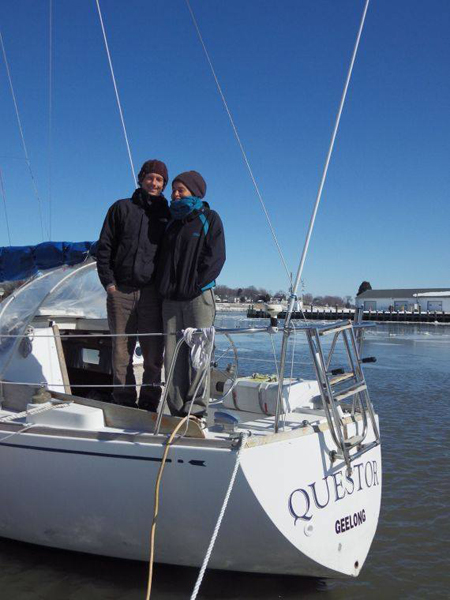 Reese and Sara of Australia and Panama stranded in Chesapeake City when their motor broke down and no mechanics here in the winter. They became iced in and my church and the community helped them with food and warm clothing. A lady from church lent them an electric space heater and the dock master got them some bubblers so they wouldn't have to chop the ice away from the boat every 4 hours for fear of crushing the hull. They have a sailboat but the canal doesn't allow sails to be put up.
They've been here for two weeks and planned to leave this morning for Rockhall, MD about an hour drive south of here. I guess they will stop there and wait out the next storm. There are a lot of fishermen at Rockhall so there should be a mechanic if they need one. Also gas. My pastor took them to the gas station to fill up 5 gallon cans as there is no gas available at the marina this time of year.
News from the Vorlon Wife.
Posted by tedkarol at February 24, 2014 7:20 AM