Friday Flower Bloggin'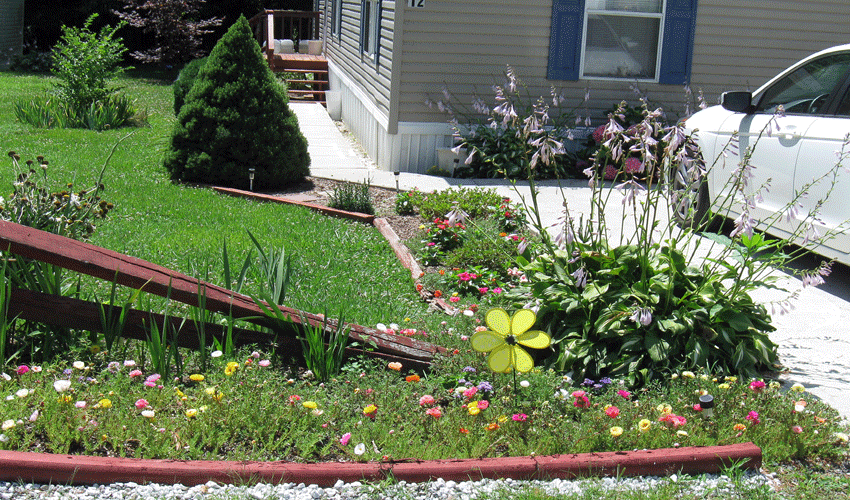 My portulacas with a couple ageratums along the road and vincas along the driveway.
It has started to rain and it's coming down hard. I was able to get some yard work done this morning and get to the church to see what needed to be paid. When I got home, I had some lunch and took Sparky out. I hope we get a break in the rain when it's time to take him out again.
Tuesday, I went to my friend, Ella's with a group of ladies from the church. She has a summer cottage on the North East River near Charlestown, MD. She invites our group every summer. Everyone brings a dish and we have a variety of food for our lunch. After lunch, we play a game that is similar to Dominoes but with numbers on the tiles rather than dots. We had a very nice time.
Monday and Wednesday, I did more yard work and other jobs around the house. The weeding has to be done continuously and I am just getting my mulch put down. It's starting to shape up.
News from the Vorlon Wife.

Posted by tedkarol at August 1, 2014 3:01 PM