The McConnell Family in the Race for Recovery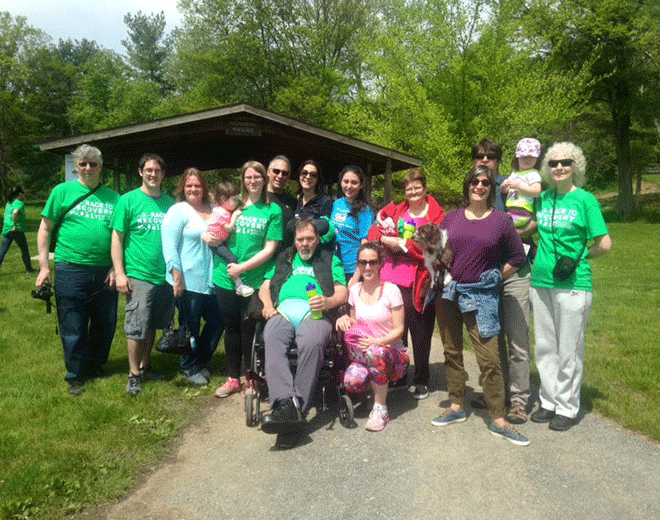 We all gathered at East Goshen Park to support my cousin, Tom, and The Redmed organization, where Tom is a patient. I was a beautiful day and it was wonderful to spend the day with my cousins. Don is on the left and I am on the right with my cousins all in the middle.
Don, Shawn, Kristina's mom, Kennedy, Kristina, Tom, Donna, and Gianna, Judy, Dee, Scott, Shannon holding Ella, and Karol with Tom and his caretaker in front.
Posted by tedkarol at May 23, 2016 8:38 AM