Friday Flower Bloggin'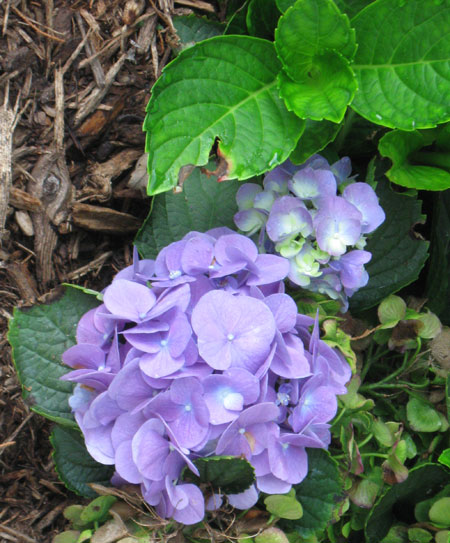 Still blooming, my hydrangea that I bought last spring. I also have another blue one and a pink one that my sister-in-law gave me for my birthday last spring. The three have grown and bloomed on the north side of my house along with three emerald green junipers and a few hosta lillies. They are all shade plants. I am amazed they are doing so well because the area was all stone for the driveway that came right up to the house. I was able to dig down past the stone to plant them and put mulch around them. Also, the new concrete drive is there now. I have about 2 1/2 feet of flowerbed.
Yesterday, I went to the fellowship dinner at the church, followed by small group class, and choir practice.
News from the Vorlon Wife.
Posted by tedkarol at September 21, 2012 1:14 PM