Steeplechasin'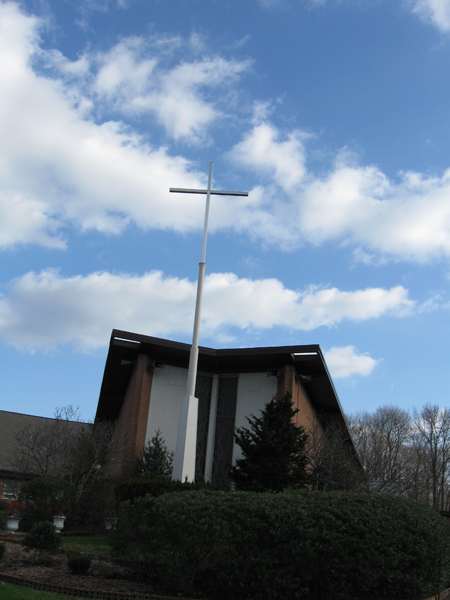 Trinity Presbyterian Church on Naaman's Road in Delaware.
I went to church and Sunday School this morning. Ursula wasn't there so Tucker and I counted the offering and other duties we have with the finances. I pulled out the calculator so I could count up the checks and the cord came off and fell in back of the desk. I looked back there and couldn't see it. Tucker looked and didn't see it either. He got a big flashlight and we looked and looked and could not find the cord. Luckily, I had brought my new tablet and was able to calculate the checks on there.
Cheryl and Ed were not in church so I came on home. I didn't really feel like driving to PA but felt I should. I had one of Don's gifts that I wasn't able to pick up until after Christmas. I called him and he said he had a cold so I just dropped off his gift and went to Aunt Jean's. We had a nice visit. My cousin, Scott was there and he brought some home made soup. It hit the spot on a cold day. Later in the afternoon, my cousin Jan came over and we went to dinner at a restaurant near where Aunt Jean lives. My family went there several times but the restaurant had changed hands and remodeled. We did not care for the decor. It was dark and dingy looking. All in all I had a nice time visiting with my Aunt and cousins. We used to spend many Christmases together when my grandmother was living and when Aunt Jean and Uncle Bud had all their children living at home. My mother and her brother, Bud were very close and we had a close relationship.
News from the Vorlon Wife.

Posted by tedkarol at December 31, 2012 7:45 AM